---
Wallace & Gromit
---

Welcome to the unofficial homepage of the great wallace & Gromit.
I don't sell any of the stuff on my page unless your price for it is VERY good.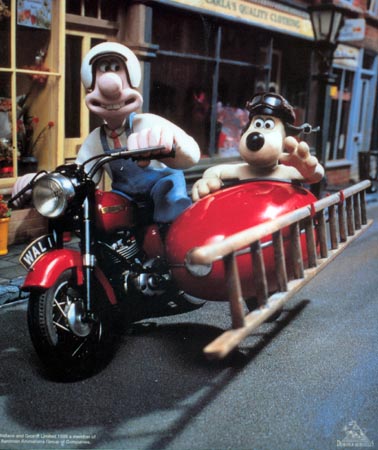 <

Index:

Pictures

Books

Toys

Cards
I'm an huge fan of Wallace & Gromit. That's why I have devoted this page to them.
But with the new movie "chicken Run" coming, I have decided to make a small link to them because
it's seems to be just as great as Wallace & Gromit.
So here you go...


This page is from a friend. He sells all kind of toys.
Good prices.
[Hit Counter]
---